The sheet metal fabrication sector is at the forefront of innovation and technological developments in today's quickly changing manufacturing environment. Companies in this industry are embracing automation and digitalization to optimize their processes and gain a competitive edge as the demand for accuracy, efficiency, and cost-effectiveness rises. This blog looks at the sheet metal fabrication sector trends, emphasizing the revolutionary potential of automation and digitization.
The Rise of Automation in Sheet Metal Manufacturing
Industry after industry has been transformed by automation, and sheet metal fabrication is no exception. Manufacturers may now reach unmatched levels of precision, speed, and consistency in their operations because of the combination of modern robots and computer numerical control (CNC) systems. Automation reduces human error and increases production efficiency by accurately performing complex cutting, bending, welding, and assembly processes.
The capacity to work with intricate geometries and complex designs is one of the main advantages of automation in sheet metal manufacturing. Manufacturers can develop detailed models that can be converted into machine instructions using computer-aided design (CAD) software. By eliminating manual measurements and cutting setup times, this seamless digital-to-physical conversion method leads to shorter production cycles and higher-quality products.
Automation also enables businesses to reduce waste and maximize material execution. Software systems may automatically arrange parts on metal sheets to maximize yield, lowering raw materials cost and minimizing environmental effects. This is done by using advanced nesting algorithms. While preserving business viability, this effective material utilization supports environmental goals.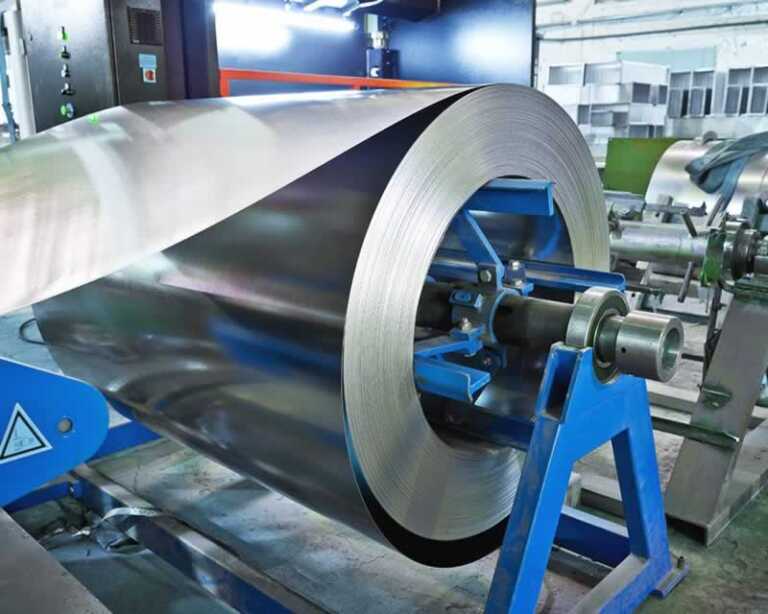 The Impact of Digitalization on Sheet Metal Manufacturing
Another critical development influencing the sheet metal manufacturing sector is digitalization, which integrates digital technologies into industrial processes. Adopting digital platforms and tools has several benefits, such as improved communication, data-driven decision-making, and facilitated collaboration.
ERP (Enterprise resource planning) system implementation is one of the crucial facets of digitalization. These all-inclusive software programs centralize several business functions, including production planning, order tracking, and inventory management. ERP solutions enable businesses to make data-driven choices and optimize their workflows for optimal efficiency by giving real-time visibility into essential business operations.
Digitalization also makes it possible for supply chain stakeholders to work together seamlessly. Manufacturers may effortlessly share design files, project updates, and feedback with clients, suppliers, and internal teams thanks to cloud-based platforms and communication tools. This efficient and transparent information exchange sped up the entire fabrication process, from original design to final product delivery.
Digitalization also makes it easier to monitor equipment status and perform preventative maintenance. Manufacturers may proactively identify possible equipment problems, optimize maintenance schedules, and save expensive downtime by utilizing sensor technologies and data analytics. This proactive strategy increases client happiness and boosts financial results by preventing unplanned interruptions and ensuring continuous production.
Integration of Advanced Manufacturing Technologies in Sheet Metal Manufacturing
The sheet metal manufacturing industry has transformed thanks to the integration of new manufacturing technologies, which have altered how goods are manufactured, developed, and distributed. These innovations provide the fabrication process access to previously unheard-of accuracy, effectiveness, and personalization levels.
Additive manufacturing, sometimes called 3D printing, has turned sheet metal manufacturing on its head. It enables the rapid production of intricate metal pieces with high precision. By layering together components, additive printing makes it possible to create complex geometries and unique patterns that were previously challenging or impractical to produce. This method reduces material waste, quickens prototyping, and provides more design flexibility.
Laser welding and cutting techniques used in sheet metal fabrication have greatly enhanced the joining and cutting techniques. Laser cutting produces precise cuts with few heat-affected zones by melting or vaporizing the metal with a highly focused beam. Enhanced accuracy, quicker cutting times, and the capacity to work with a variety of thicknesses and materials are all features of this technology. Contrarily, laser welding ensures precise and robust welds, improving manufactured goods' structural integrity and caliber.
The incorporation of intelligent manufacturing concepts has improved sheet metal fabrication even more. Real-time data interchange and analytics promote efficiency and decision-making through the Internet of Things (IoT), which connects machines, sensors, and devices. Predictive maintenance, efficient production scheduling, and remote equipment monitoring are all made possible by intelligent manufacturing, reducing downtime and increasing productivity.
The design and production processes are also streamlined by cutting-edge software solutions like computer-aided design (CAD) and computer-aided manufacturing (CAM). While CAM software creates toolpaths and instructions for automated machines, optimizing material utilization and cutting down on production time, CAD software provides precise modeling and visualization of sheet metal components.
Sheet metal fabricators may increase efficiency, improve product quality, and offer more customization thanks to the incorporation of this cutting-edge manufacturing technology. It promotes innovation, lowers expenses, and places the sector at the front of technological development. The future of sheet metal fabrication presents even more exciting possibilities as these technologies develop.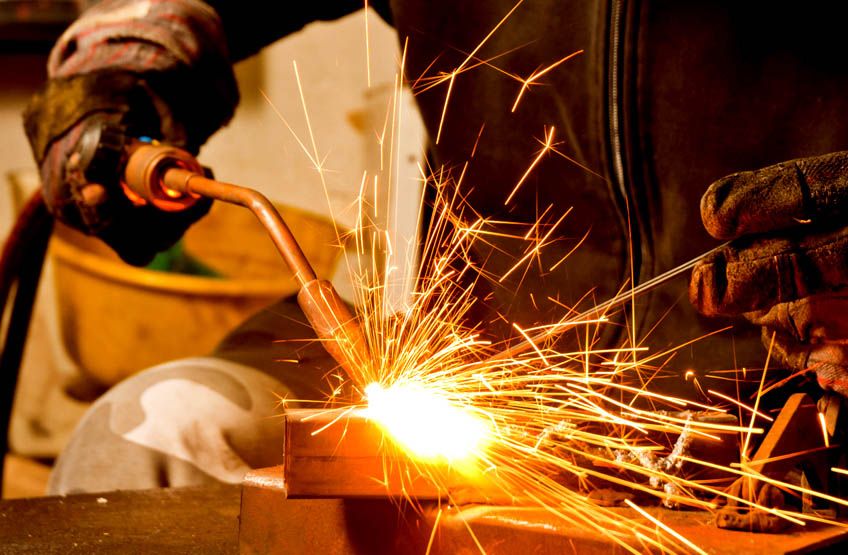 The Future Outlook for Sheet Metal Manufacturing
Future sheet metal fabrication industry trends indicate a sustained focus on automation and digitalization. Manufacturers will increasingly use artificial intelligence (AI) and machine learning (ML) algorithms in their processes as technology develops. These intelligent systems will enable autonomous decision-making, predictive modeling, and further optimization of manufacturing processes.
The Internet of Things (IoT) will also advance connectivity and information sharing. Massive volumes of real-time data will be produced by the continuous communication of machines and sensors implanted inside the fabrication environment. The information or data provided can be utilized to enhance support programs, identify bottlenecks, and ultimately improve overall productivity.
Final Words
The sheet metal fabrication sector is transforming thanks to automation and digitalization, boosting productivity, accuracy, and competitiveness. Modern technology integration enables increased supply chain communication, faster procedures, and reduced material waste. Automation and digitalization enable new levels of productivity and cost-effectiveness for manufacturers. Keeping up with new trends and technology will be essential to maintain a competitive edge as the sector develops. Sheet metal manufacturing will experience faster growth and innovation in the future thanks to the revolutionary power of automation and digitization.
Revolutionizing Sheet Metal Manufacturing: SJC Precision's Automation and Digitalization Pave the Way for Unprecedented Efficiency and Quality
SJC Precision utilizes automation and digitalization in Sheet Metal Manufacturing through computer-aided design (CAD) software, computer numerical control (CNC) machines, and robotics. This technology allows for greater precision, efficiency, and consistency in manufacturing processes, reducing production time and costs while improving product quality. We also use data analytics to optimize production and identify areas for improvement, helping them stay ahead of the competition.