Product inspection ensures consistency and efficiency throughout the production process in manufacturing. Manufacturers recognize the vital role of delivering high-quality products that meet standards and customer expectations. This blog explores various product inspection techniques, establishing effective inspection processes, and the link between inspection and quality control. By addressing challenges and showcasing successful implementation, manufacturers can prioritize and invest in robust inspection practices, fostering long-term success, customer satisfaction, and a reputable brand image.
The Role of Product Inspection in Manufacturing
Product inspection plays a crucial role in manufacturing by ensuring the quality and reliability of products. It is a critical quality control measure to identify defects, inconsistencies, and non-compliance with standards or specifications. The primary objectives of product inspection are to maintain consistency in product quality, enhance customer satisfaction, and protect the brand reputation of manufacturers.
Conducting thorough inspections throughout the manufacturing process can detect and rectify potential issues early on, preventing the release of defective products into the market. Product inspection also enables manufacturers to meet regulatory requirements and industry standards, ensuring compliance and minimizing the risk of recalls or legal complications.
In addition to quality control, product inspection contributes to the overall efficiency of manufacturing operations. It helps optimize production processes, reduce waste, and improve productivity by identifying areas for improvement and implementing corrective actions.
Product inspection is critical to successful manufacturing, providing the necessary checks and balances to ensure consistent quality, efficiency, and customer satisfaction.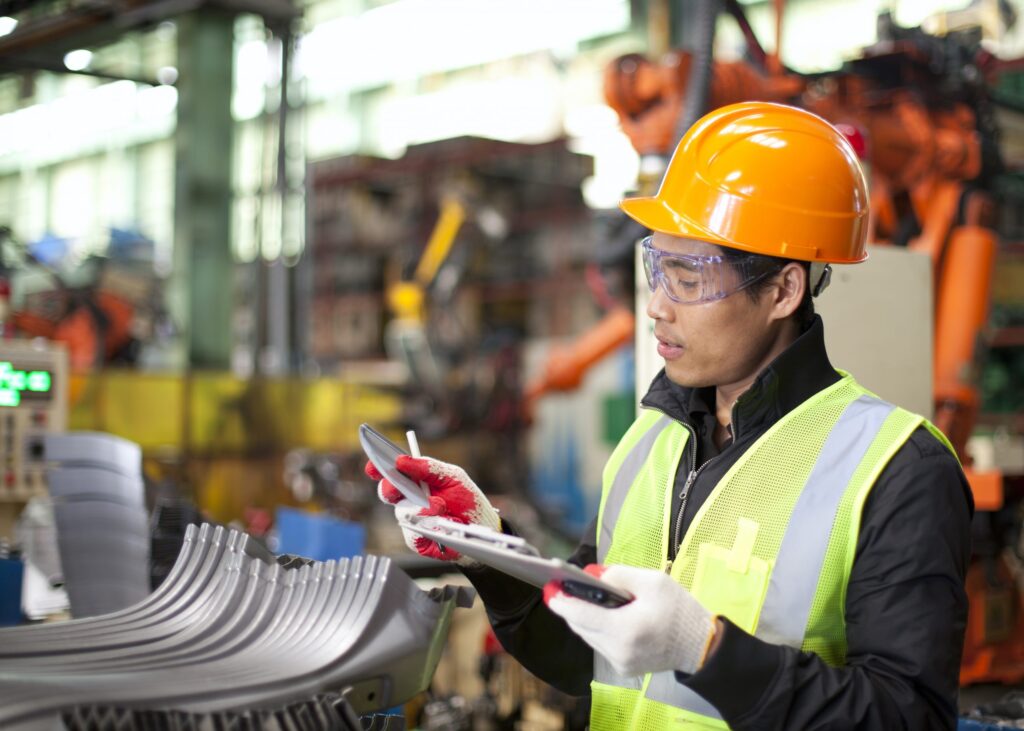 Types of Product Inspection Techniques
Product inspection techniques encompass various methods employed in manufacturing to assess the quality and integrity of products. Some common types of product inspection techniques include:
Visual Inspection: This technique examines products for visible defects, such as surface imperfections, incorrect labeling, or packaging errors. It is a cost-effective & widely used method for detecting apparent issues.
Non-Destructive Testing (NDT): NDT methods, such as ultrasound, X-ray, and magnetic particle inspection, evaluate the internal structure and integrity of products without causing damage. These techniques are beneficial for identifying hidden defects or structural anomalies.
Automated Inspection Systems: Leveraging advanced technologies like machine vision, robotics, and sensors, systems offer high-speed and accurate product inspections. These systems can perform dimensional measurement, defect detection, and quality verification tasks with minimal human intervention.
Manufacturers can ensure comprehensive product quality assessments by employing a combination of these product inspection techniques, effectively identifying and addressing defects or inconsistencies. The choice of techniques depends on factors such as product characteristics, industry requirements, and the desired level of inspection accuracy.
Implementing an Effective Product Inspection Process
Implementing an effective product inspection process is crucial to ensure consistent quality and reliability in manufacturing. Here are vital steps to consider:
Establish Clear Quality Standards: Define specific quality standards and specifications that products must meet. This provides a basis for inspection criteria and acceptance criteria.
Train and Empower Inspectors: Provide comprehensive training to inspectors on inspection techniques, quality standards, and appropriate equipment. Empower them to make decisions and take corrective actions when deviations are detected.
Utilize Technology and Software: Leverage data collection, analysis, and reporting technology. Implement inspection software to streamline processes, track inspection results, and generate insightful reports for process improvement.
Implement Statistical Process Control (SPC): Use SPC techniques to monitor and control the manufacturing process, ensuring consistency and identifying potential deviations early on.
Continuous Improvement: Syncing a culture of continuous improvement by analyzing inspection data, identifying trends or patterns, and implementing corrective actions to address root causes of defects.
By following these steps, manufacturers can establish a robust product inspection process that enhances quality, efficiency, and customer satisfaction.
Quality Control and Assurance
Quality control and assurance are essential components of a successful manufacturing process. Quality control involves monitoring and inspecting products at various stages to ensure they meet predefined quality standards. It includes activities like product inspection, testing, and process monitoring. On the other hand, assurance of quality focuses on preventing defects & ensuring that processes are designed and implemented effectively. It involves establishing quality systems, procedures, and documentation to meet customer requirements and regulatory standards. Quality control and assurance help maintain consistency, improve customer satisfaction, and build a strong reputation for the manufacturer.
Ensuring Efficiency in Product Inspection
Efficiency in product inspection is crucial for optimizing manufacturing processes. To ensure efficiency, manufacturers can employ several strategies. These include streamlining inspection procedures, integrating automation and robotics for faster and more accurate inspections, leveraging lean manufacturing principles to eliminate waste and optimize workflow, and integrating inspection with other manufacturing activities to minimize downtime. By prioritizing efficiency in product inspection, manufacturers can enhance productivity, reduce costs, and improve overall operational effectiveness.
Overcoming Challenges in Product Inspection
Product inspection faces several challenges in the manufacturing industry. Overcoming these challenges requires proactive measures. Manufacturers must address complex product designs by developing comprehensive inspection procedures. Varying production volumes can be managed by implementing scalable inspection processes and adapting resources accordingly.

Regulatory compliance challenges can be tackled through thorough understanding and adherence to relevant standards. Effective communication and collaboration between production, quality, and inspection teams can also help overcome challenges. By proactively addressing these obstacles, manufacturers can ensure effective and efficient product inspections, improving quality and customer satisfaction.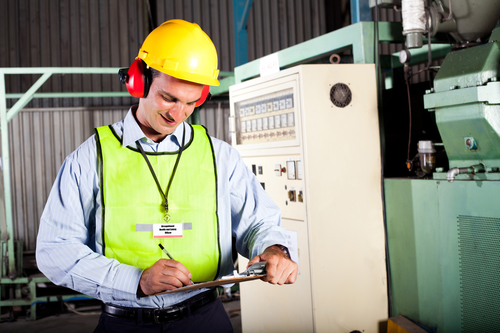 The Future of Product Inspection
The future of product inspection in manufacturing is poised to be driven by emerging technologies and advancements. Artificial intelligence & machine learning algorithms are increasingly integrated into inspection processes, enabling faster and more accurate defect detection and classification. Internet of Things (IoT) devices and sensors are being utilized to gather real-time data, allowing for predictive maintenance and proactive quality control.

Additionally, advancements in robotics and automation enable the development of intelligent inspection systems capable of autonomous decision-making. Augmented reality & virtual reality (VR) technologies are also being explored for remote inspections and training. The future of product will be characterized by enhanced efficiency, precision, and adaptability, ultimately leading to improved quality assurance, reduced costs, and increased customer satisfaction. Manufacturers must stay updated with these evolving technologies to remain competitive in the dynamic manufacturing landscape.
"Ensuring Flawless Manufacturing: How SJC Precision Enhances Product Inspection for Companies"
SJC Precision assists manufacturing companies with product needs through efficient and reliable services. Our expertise ensures that each product meets quality standards before reaching the market. Our advanced inspection techniques and equipment enable them to detect manufacturing process defects, deviations, and inconsistencies. SJC Precision provides detailed reports and feedback to manufacturers, allowing them to identify areas for improvement and enhance overall product quality. By partnering with us, companies can enhance customer satisfaction, reduce product recalls, and maintain a strong reputation in the industry.