Welcome to our guide on Powder Coating in sheet metal manufacturing & Finishing for 2023! Powder coating is a finishing technique in various industries, including metal fabrication. It includes applying a dry powder to a metal surface and curing it in an oven to create a durable and attractive finish. Powder coating offers numerous benefits compared to traditional wet painting methods, including increased durability, cost-effectiveness, and environmental friendliness.
This guide will explore the powder coating process, different types of powder coatings, their advantages, and their various applications. We will also provide tips on choosing the suitable powder coating for your project and maintaining powder-coated surfaces. By the end of this blog, you will have a comprehensive understanding of powder coating and its benefits in sheet metal manufacturing and finishing.
Powder Coating Process
The powder coating process involves several steps to ensure a high-quality, long-lasting finish on metal surfaces. Let's take a look at each step:
Preparation of Metal Surface
The metal surface must be cleaned thoroughly before applying the powder coating. Any dirt, oil, rust, or other contaminants can affect the adhesion and quality of the finish. The cleaning process may involve sandblasting, chemical cleaning, or a combination of both.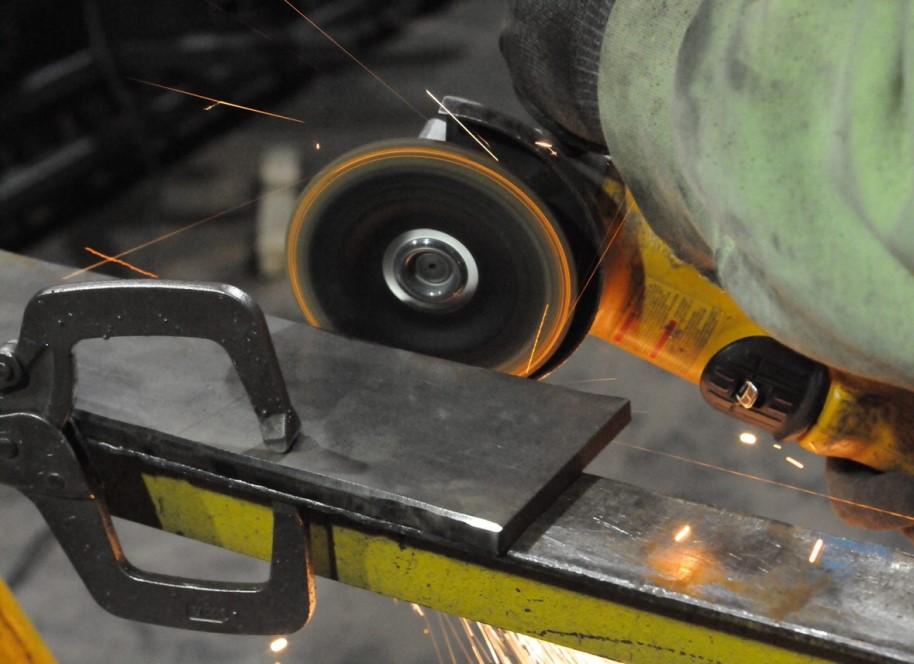 Application of Powder Coating
The powder coating is applied to the metal surface using a spray gun or electrostatic process. The powder is charged with an electrostatic charge, which attracts it to the metal surface. The thickness of the powder coating can be adjusted depending on the desired finish and application.
Curing Process
The metal object is then placed in an oven where the powder coating is cured at a high temperature, typically around 400 degrees Fahrenheit. The curing process allows the powder coating to melt and flow into a smooth and even finish. The time and temperature for curing depend on the powder coating type and the metal object's size.
Inspection and Testing
After curing, the metal object is inspected for defects, such as bubbles or uneven coating. The coating thickness is also measured to ensure it meets the desired specifications. Testing may include chemical and abrasion resistance, corrosion resistance, and other performance factors.
Types of Powder Coatings
Several types of powder coatings are available, each with unique properties and benefits. The following are the few common types of powder coatings used in sheet metal manufacturing and finishing:
Thermosetting Powder Coatings
Thermosetting powder coatings are the most common type of powder coating. They are made from resins, pigments, and curing agents. The curing process involves a chemical reaction that causes the powder coating to harden and become more durable. Thermosetting powder coatings offer excellent adhesion, abrasion resistance, and chemical resistance.
Thermoplastic Powder Coatings
Thermoplastic powder coatings are made from a mixture of resins and pigments but do not require curing. Instead, they melt and flow when heated, then solidify when cooled. They are known for their flexibility, impact resistance, and low-temperature curing.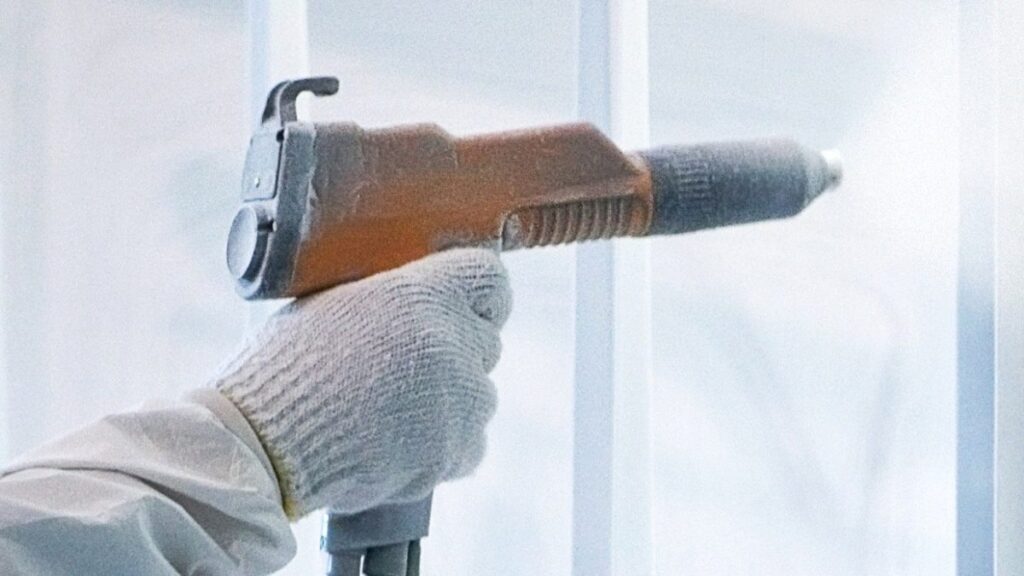 UV-Curable Powder Coatings
UV-curable powder coatings are cured using ultraviolet light instead of heat. They offer quick curing times and excellent colour and gloss retention. They are also environmentally friendly since they emit no volatile organic compounds (VOCs).
Metallic Powder Coatings
Metallic powder coatings contain metallic pigments that give a metallic effect to the finish. They are often used in automotive and decorative applications, where a high-end and eye-catching finish is desired.
Advantages of Powder Coating
Powder coating offers several advantages compared to traditional wet painting methods. Here are the key benefits of using powder coating in metal fabrication and finishing:
Durability and Longevity
Powder coating provides a tough and durable finish that can withstand extreme temperatures, harsh environments, and exposure to chemicals and UV rays. It is resistant to chipping, fading, and peeling and can last many years without repainting.
Environmental Benefits
Powder coating is an environmentally friendly option since it emits no volatile organic compounds (VOCs) or hazardous air pollutants (HAPs). It produces less waste and uses less energy than traditional wet painting methods, making it a more sustainable choice.
Cost-Effectiveness
Powder coating is cost-effective since it requires less labour and materials than traditional wet painting methods. It also reduces the need for touch-ups, repainting, and maintenance, saving time and money in the long run.
Versatility in Color and Texture
Powder coating offers various colours, textures, and finishes, including matte, glossy, metallic, and textured. It can be customized to match specific colour and design requirements, making it a versatile option for various applications.
Ease of Application
Powder coating is easy to apply and covers complex shapes and surfaces. It also dries quickly, allowing for faster production times and turnaround times.
Choosing the Right Powder Coating for Your Project
Choosing the suitable powder coating for your project is crucial to achieving the desired finish and performance. Here are some factors when selecting a powder coating:
Performance Requirements
Consider the performance requirements of the metal object, such as abrasion resistance, chemical resistance, and corrosion resistance. Different types of powder coatings offer varying degrees of performance, so choose a coating that meets the specific needs of your application.
Colour and Finish
Powder coatings come in various colours, textures, and finishes. Consider the desired colour and finish of the metal object and choose a powder coating that matches these requirements.
Application Method
Consider the application method for the powder coating, such as electrostatic spray, fluidized bed, or hot flocking. The application method may affect the performance and appearance of the powder coating, so choose a coating that is compatible with the application method.
Substrate Material
Consider the substrate material of the metal object, such as steel, aluminium, or galvanized metal. Different substrates may require different types of powder coatings to achieve optimal adhesion and performance.
Environmental Factors
Consider the environmental factors the metal object will be exposed to, such as UV rays, humidity, and temperature. Choose a powder coating that can withstand these environmental factors and maintain its performance and appearance.
Applications of Powder Coating
Powder coating is a versatile finishing option used in various applications. Here are some typical applications of powder coating in sheet metal manufacturing and finishing:
Automotive Parts
Powder coating is widely used in the automotive industry to finish metal parts such as wheels, chassis, engine components, and suspension systems. The durable and long-lasting finish of powder coating protects against corrosion, chipping, and fading.
Industrial Equipment
Powder coating is used in the industrial sector to finish metal equipment such as machinery, storage tanks, and pipes. The resistance of powder coating to chemicals, abrasion, and corrosion makes it an ideal choice for industrial applications.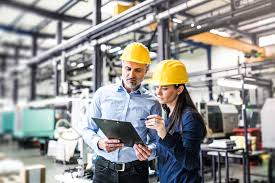 Architectural Structures
Powder coating is used in architectural structures such as buildings, bridges, and railings. The wide range of colours and finishes of powder coating allows for customization and aesthetic appeal while its durability and weather resistance protect environmental elements.
Furniture
Powder coating is used in the furniture industry to finish metal furniture such as chairs, tables, and frames. The versatility of powder coating in color and texture options allows customization to match specific design requirements, while its durability and scratch resistance provide long-lasting protection.
Consumer Products
Powder coating is used in various consumer products such as appliances, sporting goods, and bicycles. The cost-effectiveness and versatility of powder coating make it an ideal choice for manufacturers looking to produce high-quality products that are both durable and aesthetically pleasing.
Powder Coating in Metal Fabrication & Finishing By SJC Precision
SJC Precision provides businesses with high-quality powder coating services for sheet metal manufacturing and finishing needs. With a focus on consultation, surface preparation, powder coating application, curing, and quality control, SJC Precision delivers customized solutions that meet the unique needs of each project.

The company uses state-of-the-art equipment and techniques to ensure that the powder coating application is of the highest quality and offers various types of powder coatings to meet specific performance requirements. SJC Precision provides powder coating services & sheet metal manufacturing to various industries, including automotive, industrial, architectural, furniture, and consumer products. The company's expertise and commitment to customer satisfaction make it a trusted partner for businesses seeking powder-coating solutions.