A complex process, metal manufacturing demands accuracy and precision at every stage, from design to production. Cutting is one of the essential stages in metal manufacturing & custom metal fabrication, and it can be carried out using some methods, such as laser, waterjet, and plasma cutting. Due to its adaptability, rapidity, and affordability, plasma cutting has become one of these techniques that has gained favor in recent years. Many metal fabricators use high-definition CNC plasma cutters because they make highly accurate cuts in various materials and thicknesses. This post will discuss the value of high-definition CNC plasma cutters for metal manufacturing and their advantages, functionalities, uses, and selection criteria.
What is a High Definition of CNC Plasma Cutter in Custom Metal Fabrication?
A high-definition CNC (Computer Numerical Control) plasma cutter is a type of plasma cutting device that makes precise and accurate cuts in metal sheets and plates using cutting-edge technology. High-definition CNC plasma cutters employ a computer-controlled system to modify the torch height and gas mixture in real-time depending on the material being cut, in contrast to typical plasma cutters, which use a fixed torch height and a single gas mixture for all sorts of materials and thicknesses. As a result, there is less waste and dross (unwanted material left on the cut edge).
High-Definition CNC plasma cutters typically ionize a gas using a plasma arc to produce a high-temperature stream of ionized gas (plasma), which melts and blows away the metal being cut. The plasma torch is moved precisely and accurately along the sheet or plate by the CNC system, ensuring a clean cut.
The ability of the CNC system to adjust the torch height and gas mixture to produce cuts with a high level of accuracy and precision is referred to as "high definition." High-definition plasma cutters are the best choice for applications that require a high level of detail and precision because they can create cuts with a lower kerf (cut width) and a smoother edge.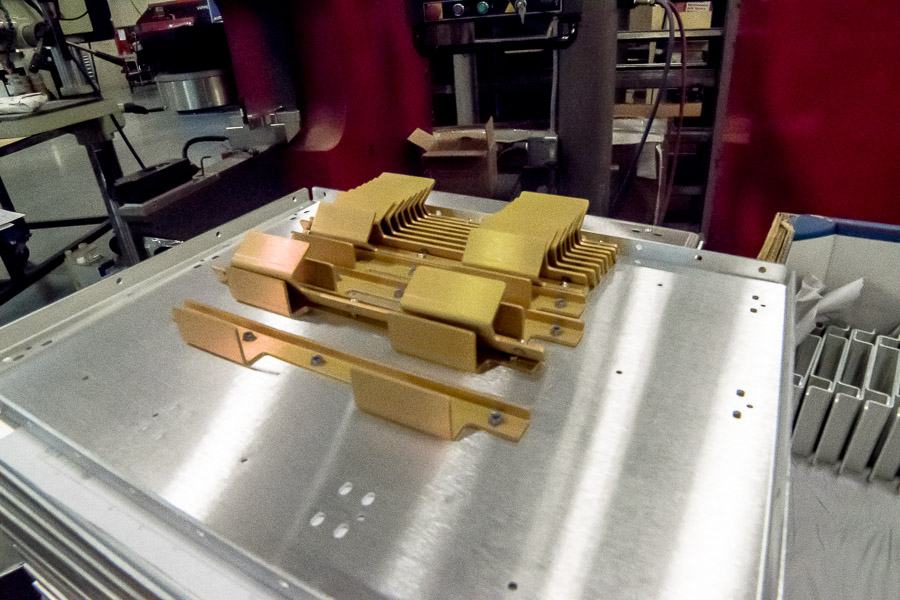 How Does a High-Definition CNC Plasma Cutter Work?
A computer-controlled system steers a plasma arc through custom metal fabrication sheets or plates in a high-definition CNC plasma cutter. Here is a detailed explanation of how it operates:
Design: Making a digital design (custom metal fabrication) of the item or product that has to be cut is the first step in using a high-definition CNC plasma cutter. CAD software is frequently used to develop designs like this one.
Programming: After the design is finished, the CNC system must be programmed with the cutting parameters. This entails describing the cut material, its thickness, and the desired cutting accuracy and speed.
Set up: The metal plate or sheet is placed on the plasma cutter's cutting table, and the plasma torch is positioned directly above the object.
Ignition: Gas flow is altered to form the plasma stream once the arc is started.
Cutting: The CNC system next directs the plasma stream to melt and blow away the metal as it moves the plasma torch along the sheet or plate. The torch height and gas mixture are continuously adjusted based on the cut material to ensure a clean, precise cut.
Finishing: After the cut is finished, any leftover dross from the cut edge is removed, and the part or product is finished per the design requirements.
Advantages of Using a High-Definition CNC Plasma Cutter for Custom Metal Fabrication
Accuracy and precision
Versatility
Swiftness and effectiveness
Cost-effectiveness
Customization
Minimal wasting of materials
Increased safety in comparison to conventional cutting techniques
Reduced heat-affected zone, maintaining the integrity of the material
Being able to work with a variety of thicknesses and materials
The capacity to produce complex and elaborate cuts with high levels of accuracy
Ability to quickly and efficiently process massive metal sheets
Computer-controlled automation decreases human error and improves cut consistency.
Applications of High Definition CNC Plasma Cutters
There are several uses for high-definition CNC plasma cutters in custom metal fabrication, including:
Custom Metal fabrication: High-definition CNC plasma cutters are frequently utilized to cut parts and products with high precision and accuracy.
Automotive sector: Panels and parts for automobiles, trucks, and other vehicles are cut with plasma cutters in the automotive business.
HVAC industry: Custom ductwork is needed for HVAC (heating, ventilation, and air conditioning) systems and can be easily made utilizing a high-definition CNC plasma cutter.
Aerospace industry: The aerospace sector uses high-definition CNC plasma cutters to produce parts and components for aircraft and spacecraft.
Architectural industry: Decorative metalwork, such as railing, gates, and fencing, is produced using plasma cutters in the architectural sector.
Art and sculpture: High-definition CNC plasma cutters are employed to cut detailed designs and shape out of metal. (custom metal fabrication)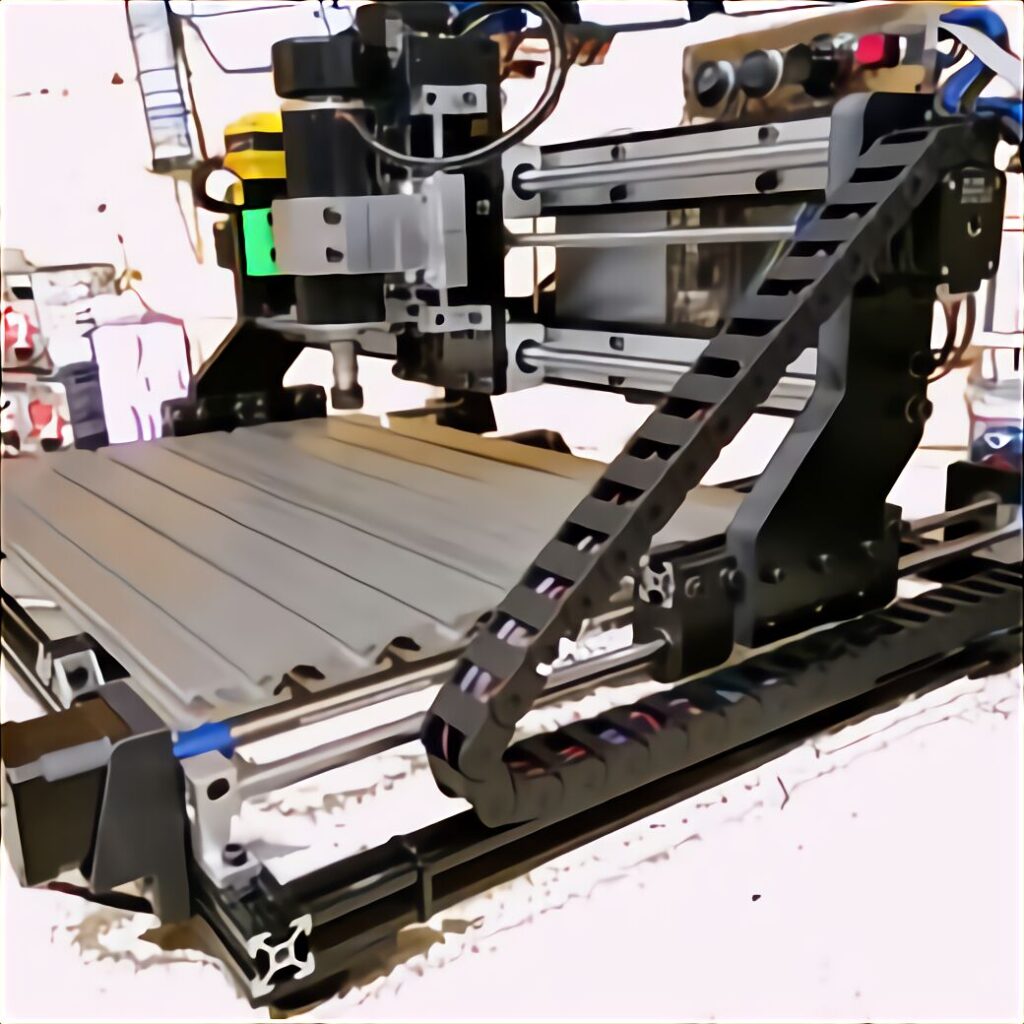 Factors to Consider When Choosing a High-Definition CNC Plasma Cutter
There are several things to take into account when selecting a high-definition CNC plasma cutter, including:
The plasma cutter's capacity for cutting should correspond to your requirements for sheet size and material thickness.
The plasma cutter's cutting speed must be considered because it impacts productivity and total task time.
Because it impacts the quality of the cut and the finished product, the plasma cutter's precision should be considered.
The plasma cutter should be simple to use and program to guarantee maximum effectiveness.
Maintenance needs and costs should be considered to ensure the plasma cutter is affordable over time.
Customer service is an essential factor to consider when selecting a plasma cutter to guarantee that any problems are fixed swiftly and effectively. (custom metal fabrication)
In short, high-definition CNC plasma cutters are far superior to conventional cutting techniques for custom metal fabrication in several ways. They can generate accurate and precise cuts in various materials and thicknesses and are adaptable, quick, and economical. High-definition CNC plasma cutters are an indispensable tool for many industries, from custom metal fabrication production to aerospace and the arts, due to their capacity for handling delicate and complicated designs. To get the best return while selecting a plasma cutter, it is crucial to consider cutting capacity, precision, convenience of use, maintenance, and customer service.
Contact SJC Precision at +1 408-262-1680 if you have any questions about what a CNC plasma cutter is or its operation or if you are interested in one of our custom fabrication and welding services, like CNC plasma cutting.