This blog will examine five cost-cutting strategies for sheet metal fabrication: design optimization, material selection, process optimization, outsourcing, and technology and automation. Implementing these techniques may generate considerable cost reductions and boost your bottom line while still creating high-quality sheet metal products.
Optimize Design
Design is essential to sheet metal fabrication since it significantly impacts the final product's cost. Unnecessary material waste, complex and time-consuming fabrication processes, and ultimately more excellent prices can all result from poor design. By streamlining the manufacturing process, cutting waste, and increasing efficiency, design for manufacturability (DFM) optimization can assist in lowering fabrication costs. These are some pointers for improving design while fabricating sheet metal:
Simplify the design to reduce material prices and fabrication time. Complicated designs with many elements can be expensive to produce. Using conventional forms and sizes and limiting the number of features in the design can help save time and cut down on material waste.
Creating items with excessively tight tolerances can drive up prices and complicate the fabrication process. Design your part with the tolerances required for its intended use in mind.
By improving efficiency and decreasing waste, designing parts that can be utilized in different products or assemblies helps lower costs. Standardizing components and assemblies can help cut lead times and tooling costs.
Creating items that need minor assembly can lower labor expenses and boost productivity. For instance, it is possible to do away with the requirement for welding or fastening by creating sections that can be created from a single piece of metal.
Material Selection
Another crucial component of sheet metal fabrication that greatly impacts prices is the material choice. Choosing the best material for the job may increase productivity, cut waste, and lower production costs. The following advice will help you choose the proper material and lower material costs while fabricating sheet metal:
Knowing various metals' strengths, flexibility, and corrosion resistance will help you choose the best material for the work. The fabrication process can be made more productive, and waste can be minimized by selecting a material with suitable qualities.
Reduce material waste as much as possible because it can reduce the price of fabricating sheet metal. Using materials more effectively and nesting parts to reduce scrap can help cut costs and boost productivity.
Other materials should be taken into consideration because they sometimes offer better value. For instance, switching to aluminum from steel can save weight and shipping expenses while preserving strength and longevity.
Bulk purchases can reduce material expenses because they allow you to benefit from volume discounts. Don't overestimate your demands to avoid having too much inventory that would need to be stored or thrown away.

Process Optimization
Another essential aspect of sheet metal fabrication that can assist in cutting costs is process optimization. The fabrication process can be optimized to increase effectiveness, decrease cycle time, and minimize waste. These are some pointers for streamlining the manufacturing of sheet metal:
Process standardization can increase efficiency and save costs by removing redundant procedures and cutting setup and tooling time.
Automation can help you become more efficient and spend less on labor. Robotic welding and CNC machining are two examples of automated techniques that can increase accuracy and consistency while shortening cycle times.
Monitoring and analyzing the fabrication process regularly can assist in pinpointing areas for development and minimizing waste. Costs and efficiency can be decreased over time by periodically examining the procedure and applying improvements.
Cycle times and costs can be greatly impacted by setup time. By standardizing procedures, reducing tool changes, and improving workflow, it is possible to increase productivity while lowering expenses.
Outsourcing
Another choice to take into account when looking to cut expenses in sheet metal fabrication is outsourcing. By allowing you to concentrate on your core skills while utilizing the knowledge of others, outsourcing can help decrease overhead expenses and boost efficiency. A few pointers for outsourcing sheet metal fabrication are as follows:
Choosing the correct outsourcing partner is essential to ensure quality and cut expenses. Choose a partner with experience fabricating sheet metal, a track record of quality, and reasonable prices.
It is possible to ensure that the outsourcing partner will fulfill your goals and provide high-quality products by clearly specifying expectations and specifications. Specifications should be specific, and you should maintain a line of contact with your partner the entire time.
Organizing logistics, including shipping and inventory, can lower costs and boost productivity. To manage the transportation and storage of supplies and finished goods, consider partnering with a logistics provider.
Costs should be regularly assessed to make sure outsourcing remains a viable alternative. To guarantee that outsourcing continues to result in cost savings, keep an eye on pricing and performance and compare it to in-house fabrication.
Technology and Automation
In sheet metal fabrication, technology and automation are becoming increasingly significant. Increasing productivity, cutting cycle times, and eliminating waste can help cut costs. These are some pointers on using automation and technology to cut costs in sheet metal fabrication:
CAD software can assist with design optimization, error reduction, and precision enhancement. With the nesting of pieces and the reduction of scrap, CAD software can also aid in reducing material waste.
By automating the cutting, bending, and shaping processes, CNC equipment can increase efficiency and decrease cycle time. Moreover, CNC machines can enhance uniformity and precision, lowering the probability of mistakes and rework.
Robotic welding can increase productivity and lower labor expenses by automating the welding process. Robotic welding can also help increase consistency and decrease mistakes, producing welds of more excellent quality.
Real-time monitoring can assist in problem identification and downtime prevention, increasing productivity and lowering expenses. It can be helpful to find improvement and waste reduction areas by monitoring equipment performance, energy use, and material utilization.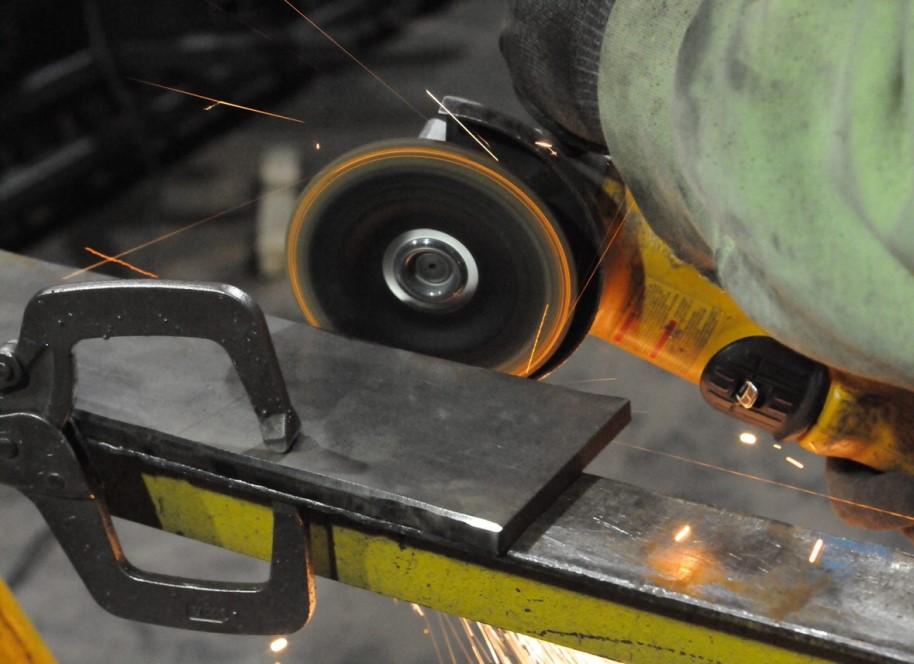 Final Thoughts | sheet metal fabrication
These cost-saving options become more feasible when collaborating with an experienced, nearby sheet metal fabrication business. They will collaborate with you to accomplish your project requirements in the most productive way possible if you choose the proper metal fabrication partner and convey your aims effectively.
SJC Precision is a dependable machine shop and fabrication company in Milpitas, CA. Our company offers individualized service that you will get anywhere else. Our fabrication company will help you achieve your objectives whether you need high-precision CNC machining, prototype pilot full production runs, sheet metal fabrication, tooling and injection molds, tool and die making, jigs, fixtures, or more. Visit our website right away to find out how we can serve you!